1. Why Exply?
In short: We believe, that it should be simple to get value from your data.
Generating, storing and using a huge amount of various data in different systems (SAP, Excel, JIRA, CRMs, ERPs, etc.) has long since become a daily business worldwide. The success of modern companies relies on data analytics for intelligent operational and strategic decisions, no matter which industry or size.
However, in most cases, all the data needed to make intelligent decisions is already stored in different systems. Most of them lack in terms of useful reports and analytics that make it easy to add value to the data. This was the main idea behind the creation of Exply:
You shouldn't need a data analyst to be able to derive value from your data.
Easily harmonising all corporate data silos leads to honest transparency, more motivated teams, better customer communication and more intelligent decisions with better results - and it's fun, too!
2. What is Exply?
Exply is a self-service BI and analytics solution that provides you with interactive dashboards, reports and data visualisation to make intelligent, informed decisions.
Connect your previously not connectable data sources and systems. Explore your existing data to easily visualise your projects on the level you need: from your project portfolio overview in a single dashboard gadget to detailed time records on individual tasks. Automatically create rich and powerful dashboards, reports and charts with Exply using drag-and-drop.
3. Who should use Exply?
Exply is designed to be used across various functional areas and by a wide range of users for their reports, dashboards and other analytical needs. Especially Project Managers, Product Owners, Developers, JIRA Users, Controllers, Executives, C-Level, (Web) Agencies and many more.
4. What is the difference between Spreadsheets and Exply?
Spreadsheets are the most common way in SMB (Small and Mid-Sized Businesses) to collect, aggregate and analyse data. They are also used to create reports and some kind of dashboards.
Microsoft Excel, as one of the most widely used tools across any enterprise (small or big), is used to collect & integrate data, as well as create reports & make an analysis. The wide distribution and familiarity make it a versatile tool for business analysis and reporting.
However, multiple platforms, systems, logins, data and functions make it very difficult to merge all of them into simple spreadsheets or work with all the data collaboratively. There are areas in which spreadsheets are limited as a business intelligence tool.
Downsides of Spreadsheets as a Business Intelligence Tool
Data Credibility: Data will change over time. New entries will be added, old ones deleted and some will switch values. As time passes, and more users get involved, it's almost impossible to know which version is the correct one (single-version-of-truth).
Data Complexity: The more advanced the data gets (f.e. multiple sources, macros, complex formulas using many spreadsheets), the harder it is to get rid of errors and inconsistencies and locate their origin.
Collaboration: In general, spreadsheets are designed for one user at a time. Therefore simultaneously working on one spreadsheet is not possible. This leads to spreadsheet sharing via email, resulting in numerous versions for various users and potential conflicting copies. Some tools try to fill this gap by uploading spreadsheets into a cloud - with potential data security issues.
Accessibility: Excel spreadsheets are mainly used with desktop-based applications and are therefore not accessible anytime/anywhere. Newer cloud versions try to solve this challenge but lack in terms of functionality.
Access Rights: Spreadsheets provide only extremely simplified access right management tools, meaning write or read-only rights along with password protection but no complex user management on the data level.
Functionality: Spreadsheet reports are static. Comparing different time periods or teams is not easily possible. Doing a complete data analysis is only possible in a huge amount of time.
Relating Data: Combining and merging different types of data, building relationships between different sources is very hard.
Scalability: The more complex datasets become, the harder it will be for local desktop PCs or tablets to do the processing responsively and fluently.
Publishing Data: Automatically publishing reports and data into other systems (intranets, blogs, websites, 3rd party apps) or sending them via email to predefined recipients is not possible.
Top Takeaways in favour of Exply
Easy-to-create drag-and-drop reports & dashboards
Powerful user management on the low data context level
Designed for collaboration
Single Version of Truth (Data Integrity) - Everyone uses the same data
Scalable for huge data sets and multi-user access
Your data is yours! Exply runs on your own server
5. Does Exply support creating dashboards?
In short - Yes!
Exply is especially designed to visualize your data in powerful dashboards. Check out the Drag-and-Drop Dashboards page for more information!
6. What type of dashboards can be created with Exply?
Exply pushes the boundaries by enabling you to create fully customisable dashboards.
Exply provides an easy-to-use drag-and-drop interface empowering you to build beautiful dashboards in minutes. Create rich dashboards showing the most important and relevant business information/key performance indicators at a glance to the corresponding people like C-Level, marketing, sales, product managers and so on.
Easily create any dashboard you can think of like:
Executive Reporting Dashboards
Company Dashboards
Business Dashboards
Management Dashboards
Financial Dashboards
Sales Dashboards
Operational Dashboards
Performance Dashboards
Project Dashboards
Marketing Dashboards
Jira Dashboards
7. Which browsers are supported by Exply?
Exply supports the following browsers:
Google Chrome
Firefox
Safari
Internet Explorer - version 9 and above
Microsoft Edge
8. Which languages are supported by the Exply User Interface?
Exply's user interface is currently available in English only.
We're working on supporting more languages in the future, including:
German
French
Italian
Chinese
Spanish
Russian
...and more
9. What are the security and privacy policies of Exply?
You can view our Privacy policy under the link below:
3. Do you offer a discount for educational, non-profit and open source organisations?
Academic organisations receive a 50% discount on all available licenses.
As part of the Open Source Community (Neos CMS) ourselves, we offer the Exply for Jira add-on free of charge for all Open Source Projects and Non-Profits.
4. How do you define a "User"?
We define a user as any user who has access to your Jira instance.
1. What are the file formats from which you can import data into Exply?
You're able to import several data formats like:
Jira Server
Tempo Time Sheets
ActiveCollab
ActiTIME
QuoJob
XML Files (experimental)
CSV Files (experimental)
JSON files (experimental)
Git repositories (git, GitHub, Gitlab) (experimental)
For more information visit the Data Sources page.
2. How to upload/push/import data periodically into Exply?
Each importer can be configured independently.
We currently use the crontab logic to configure the importer times. You'll find some basic examples within the importer settings.
If you need some special configurations you can use this crontab generator.
3. I'm missing a Data Source, what can I do?
Tell us about it! Seriously - simply write us an e-mail to support@exply.io and we'll put it on our list for further improvements.
Sharing, Collaboration, Publishing & Export
1. Can I share my data, reports and dashboards with other users?
Exply provides a powerful user management, enabling you to create highly individual user and group profiles with several levels of data views like:
Assigned Groups
Create & Manage Dashboards
Viewable Dashboards
Manage Importers
Viewable & usable Data Types
Viewable & usable Data Document Types
E.g.: you can easily give your customers and teams project insights in real time by creating dedicated project dashboards.
Visit the User Management page to learn more about it.
2. Can I allow others to create dashboards & reports in my database?
Yes!
By using the integrated User Management you can easily define who's allowed to create new dashboards and has the data access rights.
3. Can I export my dashboards created in Exply? If yes, what are the supported formats?
Of course! Every dashboard can be easily exported by clicking on the three dots in the upper right corner. All data is currently exported as Excel files.
The export provides the following types:
Small Export - containing the pure data selected in your dashboard and fully functional pivot tables
Raw Data Export - containing all raw data that was used for the dashboard
3. How can I get information about new features/announcements?
We offer a dedicated newsletter to inform you about updates.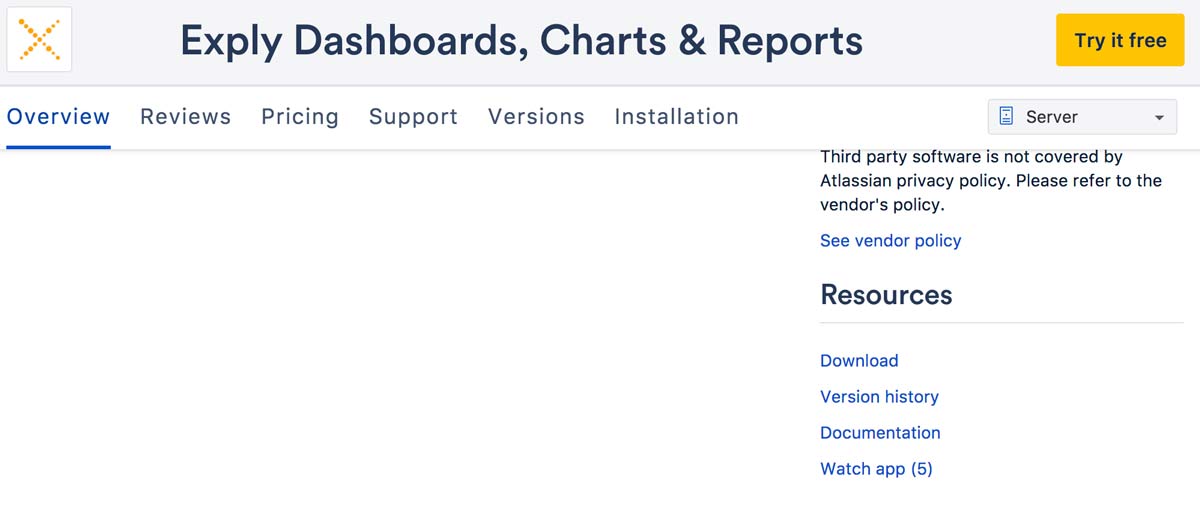 For new general information on Exply feel free to contact us directly via e-mail: support@exply.io and we'll keep you updated individually.