Download Exply for your system
Exply is available for Jira Cloud, as a Service or On-Premise. Choose your way below.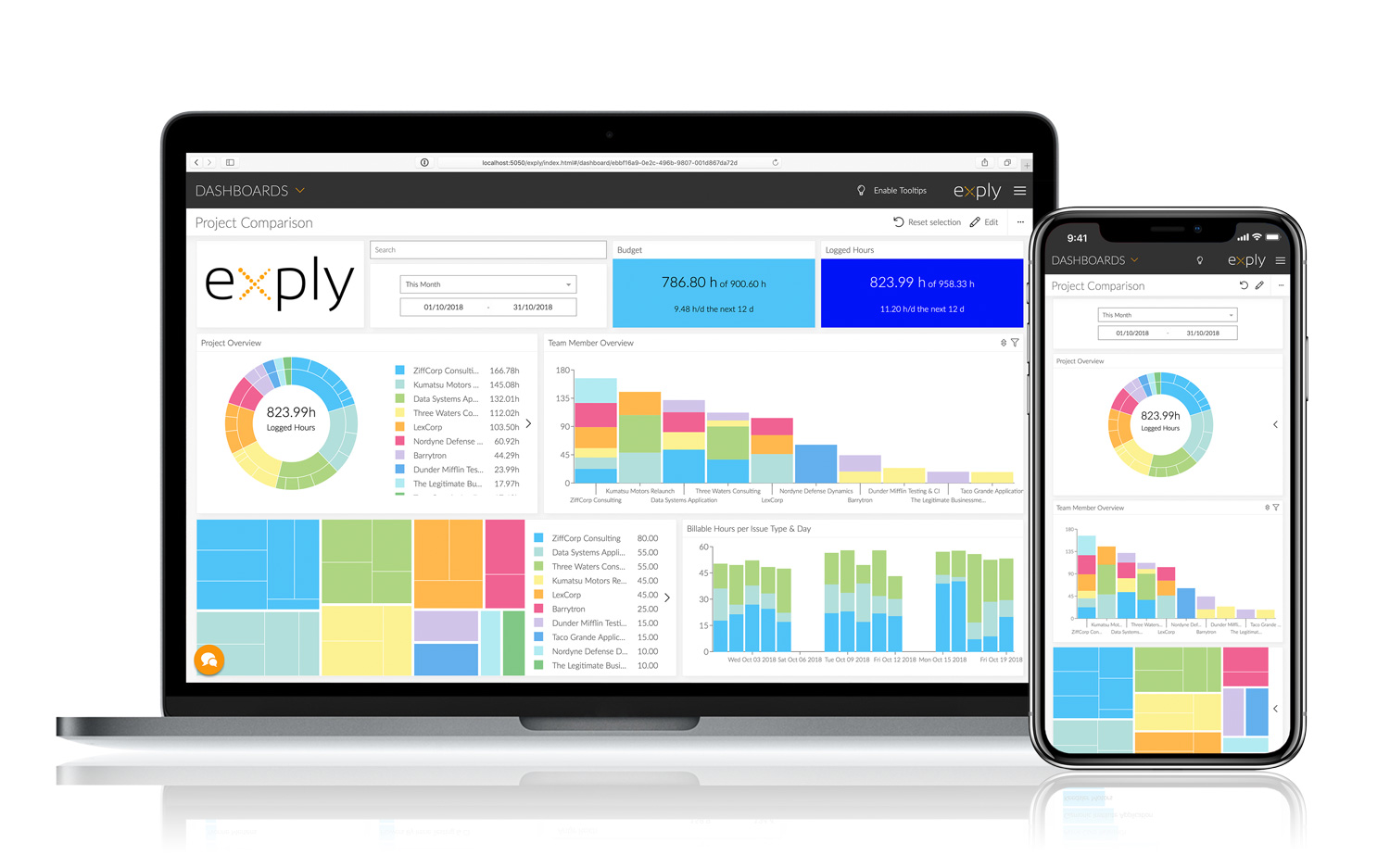 Explore your data
Get all the relevant information, to immediately see the needs for action. Navigate interactively through your projects, customers and teams. You will never lack relevant data, because every modern system generates new data every second. Use a variety of widgets to better visualise your data.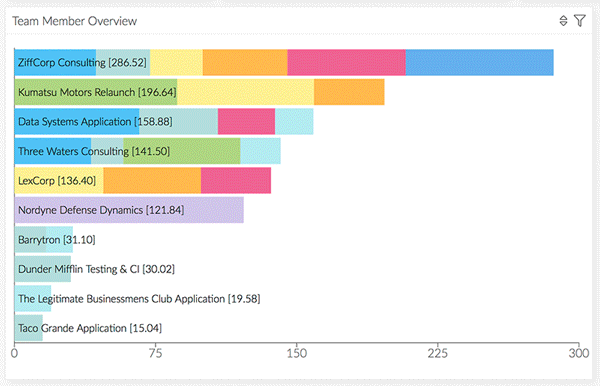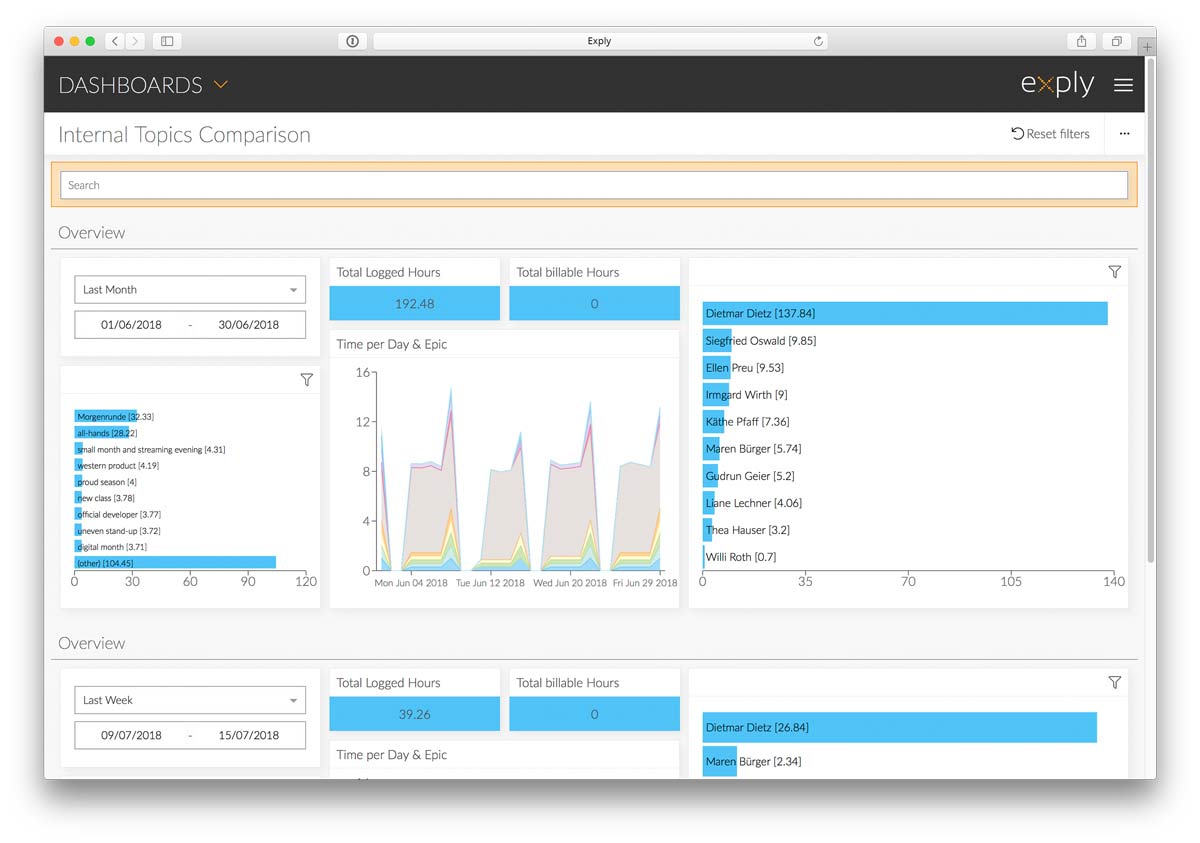 Get value from your data
See peaks & valleys in performance & stress level and turn problems into opportunities. Keep track of your projects, non-billable tasks and the well-being of your team members.
Share your data
Quickly add more users to your dashboards. Great for sharing information and excellent for sending a little love/mindfulness to you team and customers who helped achieving the success. You decide which data they see!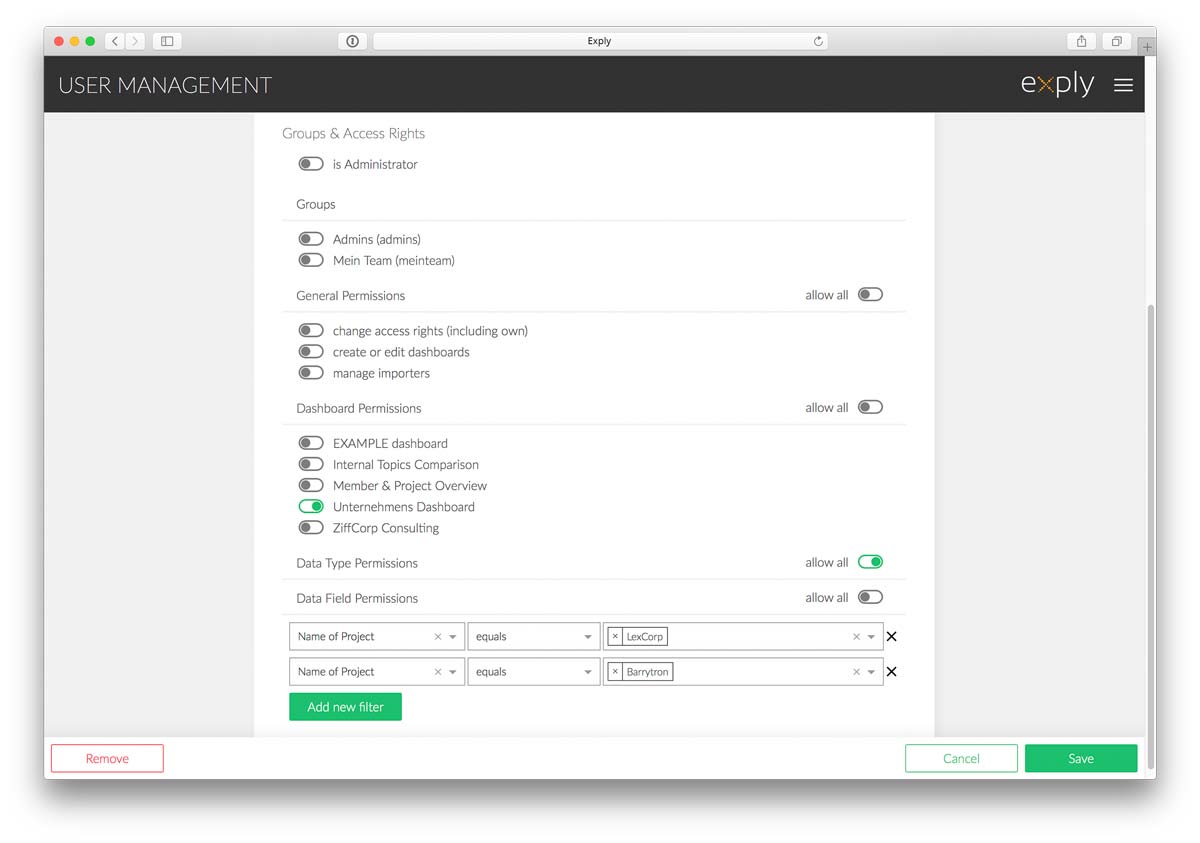 Analyze
Easily compare changed values over time.
Adjust
Take immediate action.
Skyrocket
Boost your projects and business with your new information and customer trust through transparency.